PATCHWORK
YOUR IMAGINATION IS THE LIMIT.
A radiator with infinite variety of ways to personalize it and to express your creativity.
It fits every environment and style; versatile over time.
You can create your own combination choosing from 100% natural materials: hand-painted ceramics, ancient pieces of wood, different kinds of fine marble and stones
...and even your own pictures.
Go to the online configurator.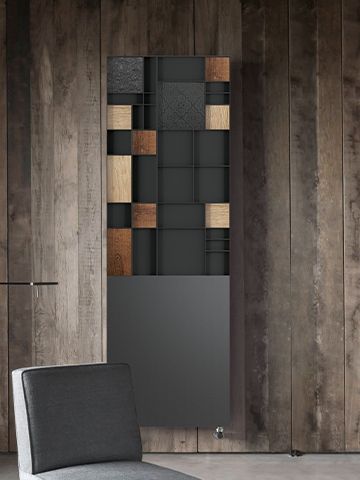 Finish
Choose the finish of the Patchwork radiator to fill!